If you're concerned with all the additives in the food that is available in a traditional grocery store, you're probably looking for alternatives.
One way to make sure you get fresh fruits and vegetables and other healthy foods is to shop at a farmer's market. Another way is to shop at an organic grocery store. The best way is to grow your own. Planting and nurturing organically grown food is the only way of being absolutely sure of what's being used to produce it. Unfortunately, we don't all have the room to plant a garden. An alternative could be to go together with like-minded individuals and plant a community garden. Following are some tips on how to plan and plant an organic community garden.
Friends and Neighbors
The first step in planning a community garden is to determine who wants to go in on it with you. Begin by talking to friends and neighbors who share your interest in organic gardening. Many of them won't have access to a tract of land large enough to grow food in the amount they'd like, so a community garden may be just what they're looking for. You want to make sure you have the same interests as the people you'll be working with. It'll make the experience more pleasurable, and help eliminate potential conflicts.
Organization
With an endeavor such as this, a little organization will go a long way. Decide ahead of time what your goals are and then go about making them happen. Some people may only want a few fresh vegetables while others may plan to supplement their diet throughout the year from the community garden. Make sure you all agree on how the plants will be fertilized and the compost to be used–gardening methods are important in an organic garden. Determine who in the group is most knowledgeable and have them help decide the structure your garden will take. Some community gardens only have vegetables planted in rows that everyone can harvest, while others separate the garden into family plots. Other community gardens use a combination of the two.
All Land Isn't Created Equal
This is another area in which the most knowledgeable among you will be invaluable additions to your endeavor. Gaining access to the right type and amount of land you'll need is vital. It may be necessary to lease the land, in which case you'll have to agree on how much each family or individual will have to pay. After you find the land for the garden, it's time to lay it out, either in family plots or community rows or a combination of the two. Smaller families or individuals won't need as much space as a large family.
Scheduling the Labor
Working out a timetable to plant and care for the garden is the next step. Determine who can be available for the planting, and ask for volunteers to do the watering, fertilizing, and weeding. Make sure your volunteers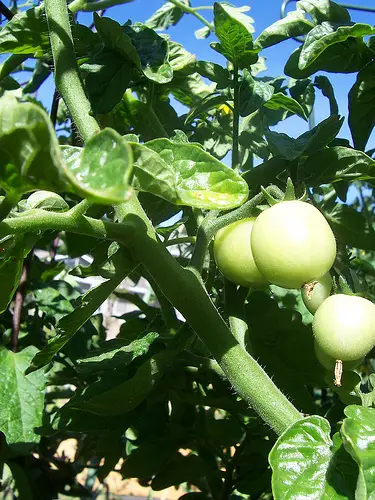 understand how important it is to care for and nurture the plants throughout the growing season, and ask them to find a substitute if they're unable to take their scheduled turn.
Planting
Since this is an organic garden, the use of heirloom seeds is called for. By using heirloom seeds and not using pesticides of any type, you can be assured your community garden will produce healthy vegetables. This is another area where the most knowledgeable among you can help the less experienced. By determining ahead of time how the garden is going to be laid out, you'll know what type of plant is going to go where, and how many rows will be needed. Make sure the soil is properly prepared and plant the seeds. Put markers at the end of the rows so you know what's planted where.
Enjoy the Harvest
If you've done everything correctly, your organic community garden will reward you with succulent vegetables at the end of the growing season. Enjoy the harvest.
Source: The Good Human
Growing your own food may become a necessity in these uncertain times; see Gardening for your Survival (Part 1) and Gardening for your Survival (Part 2).
Water Rhapsody Water Conservation Systems Mpumalanga offers water tank and rainwater tank installation, rainwater harvesting systems (see rainwater FAQ), grey water recycling  (see greywater FAQ) and water-saving devices for swimming pools and toilet flush systems (see product demo ).  Our WWF Award-winning water systems can be retrofitted or built into new buildings and can be adapted to small households or large business blocks, hospitals, schools, lodges & hotels.
Water Rhapsody has incorporated Yes Solar– official distributor of German-made Solsquare solar water heating systems that are installed by Eskom-accredited solar installers (our solar geysers are eligible for Eskom solar energy rebates).  We are authorized JoJo Water Tank dealers and Atlas Plastics water tank suppliers in Mpumalanga and Limpopo Province (best water tank prices in the Lowveld!).  We are also able to supply sanitary hardware such as waterless toilets through our JoJo Tanks and Atlas Plastics dealerships.
Contact us for a FREE QUOTE on a solar water geyser, water tank or rainwater/gray water system.  South Africa now has eco-friendly insurance– another way to go green, switch to green insurance cover and reduce your carbon footprint today!