Crucified Creation and the Hope of Economics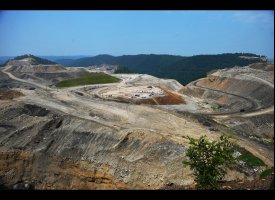 Good Friday is Earth Day, an especially opportune time to see and feel and repent of creation's pain — which is ours.
Hindu Environmental Teachings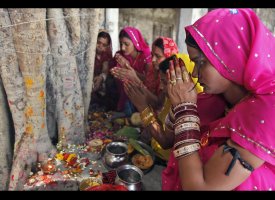 Hinduism contains numerous references to the worship of the divine in nature, and millions of Hindus recite Sanskrit mantras daily to revere rivers, mountains, trees, animals and the earth.
It's International Mother Earth Day, Ready or Not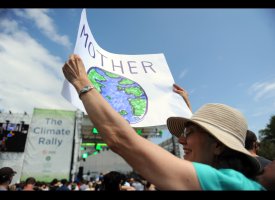 We are a species not highly evolved enough to be ready for Earth Day, let alone Mother Earth day. But there is some tantalizing & hopeful evidence that we're beginning to find our way.
Source: Huffington Post (for full article)
Whatever religious or spiritual belief you may have, our physical well-being is heavily dependent on how we take care of this precious planet.  What are you doing to
make a difference on this Earth Day?
Water Rhapsody Water Conservation Systems Mpumalanga offers water tank and rainwater tank installation, rainwater harvesting systems (see rainwater FAQ), grey water recycling  (see greywater FAQ) and water-saving devices for swimming pools and toilet flush systems (see product demo ).  Our WWF Award-winning water systems can be retrofitted or built into new buildings and can be adapted to small households or large business blocks, hospitals, schools, lodges & hotels.
Water Rhapsody has incorporated Yes Solar– official distributor of German-made Solsquare solar water heating systems that are installed by Eskom-accredited solar installers (our solar geysers are eligible for Eskom solar energy rebates).  We are authorized JoJo Water Tank dealers and Atlas Plastics water tank suppliers in Mpumalanga and Limpopo Province (best water tank prices in the Lowveld!).  We are also able to supply sanitary hardware such as waterless toilets through our JoJo Tanks and Atlas Plastics dealerships.
Contact us for a FREE QUOTE on a solar water geyser, water tank or rainwater/gray water system.  South Africa now has eco-friendly insurance– another way to go green, switch to green insurance cover and reduce your carbon footprint today!